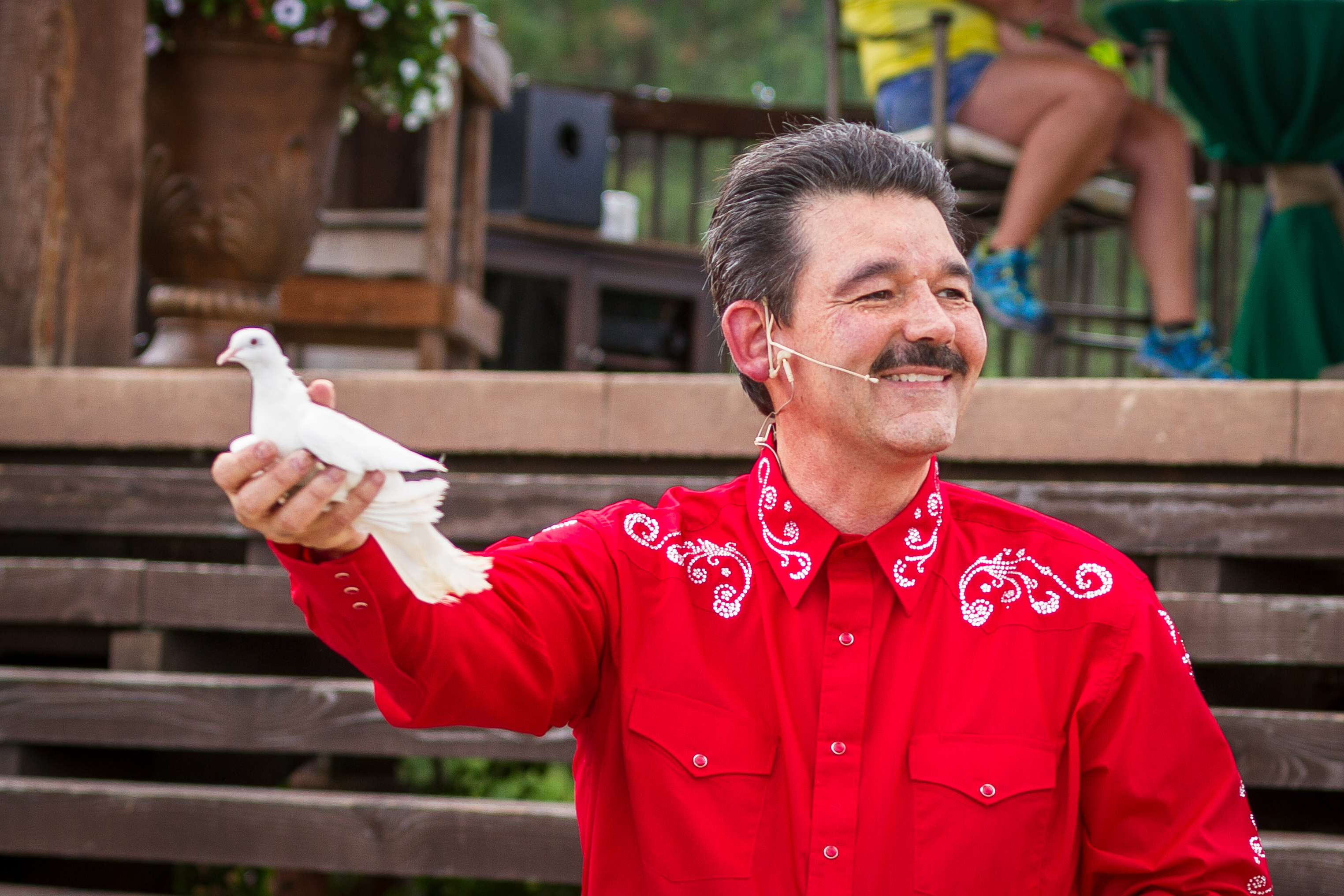 Making the Impossible~Possible!
Don't wait Call now 208-755-0203
Cecil has been Delighting audiences across the Great Northwest for the past 30 years. This magician and illusionist displays a consummate artistry and Southern charm that will leave you spellbound.  
Lewis, a native of Mississippi, has been working the stage for nearly his entire life. The story sounds like a made-for-the-big screen motivational tell. Back when Lewis was just six years old and living in Mississippi, he sent in a dollar to a company advertising magic tricks in the back of a comic book. By the time he had moved to Idaho ten years later, his skill had grown well beyond his tender years.  "Magic to me means escaping from reality and making the impossible possible," explained Lewis. "I think magic is truly amazing in that you can entertain a crowd and leave them wondering how you did it." Seventeen years ago he started Cecil's Magic so that he could reach more people.
Since then Lewis has appeared at numerous fairs and festivals throughout the region, as well as parties and civic events. Cecil has worked with companies such as Burger King, Children's Miracle Network, Crossroads Dance Club, CSK Auto INC, Eagles, Elks, and many others. The key to Lewis's popularity is his ability to truly connect with the audience. At your next special gathering, invite your friends to witness the magic and illusions of Cecil Lewis, and know why it has been said, "he creates the magic with Southern hospitality in a Northern Way.
Audiance partispation
 Getting your audience involved guarantees a great success your event.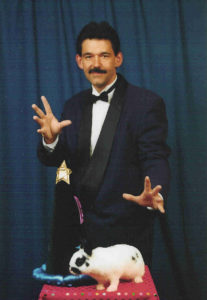 Live Animals
Live animals produces the wow factor. Cecil has Doves, Rabbits and Standard Poodles.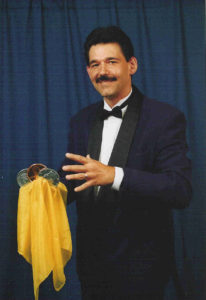 Award Winning 
Strolling Magic great for breaking the Ice your next company event.
Take the Next Step…
Be the HERO of your event by having Magician / Entertainer Cecil Lewis wow your guest in 2022.  Call 208-755-0203 today